Multi-cloud Infrastructure management
NexaStack allows users to set up infrastructure across the multi-cloud platform for smooth deployment and management of cloud-native applications. Currently, it supports GCP and AWS cloud Platforms for cloud-native applications
Certified Kubernetes Distribution
NexaStack is a certified Kubernetes distribution that enables users to deploy and manage a production-grade Kubernetes cluster across multi-cloud, including support in Google's GKE and Amazon's EKS services using different IaC Tools.
Cloud-Native Application Operations
NexaStack Platform comes with the support of helm to deploy and manage cloud-native microservices at scale across multi-cloud and on-premise cluster. It provides users the ability to provision on-demand Kubernetes cluster across multi-cloud.
Cloud-Native Platform Operations
Nexastack Platform makes it easier to audit and enforce policies on infrastructure. With built in policies and a marketplace, choose the policies according to the organisation's needs.
Continuous Delivery and GitOps
NexaStack uses helm to manage the app deployments in Kubernetes. Helm charts of different applications will be stored in a git repo that is integrated with workflow, which in turn automates the deployments of these helm charts and provides continuous delivery of the containerized microservices in Kubernetes.
Nexastack and Cloud Native

Contanerize your application to run them smmothly and efficently across multiple infrastructure.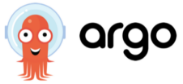 Setup Continuous integration/Continuous deployment pipeline to automaically deploy source code from the SCM.

Enable service mesh architecture in you microservices to facilitate service to service communication between them.

Setup the three pillars of Observability (logs, metrics, and traces) to manage and monitor your Kubernetes cluster.

Networking, Policy and Security
Enable felxible network and enforce policies in your platform.

Container registry & runtime
Store your images in Container Registry of choice to seamlesley deploy them to different Kubernetes environment.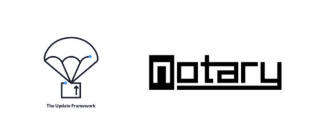 Enable secure software distribution in your cluster.